The Sweet Setup I
October 11, 2019
Typhoon Hagibis throwing all sorts of 'bows these days…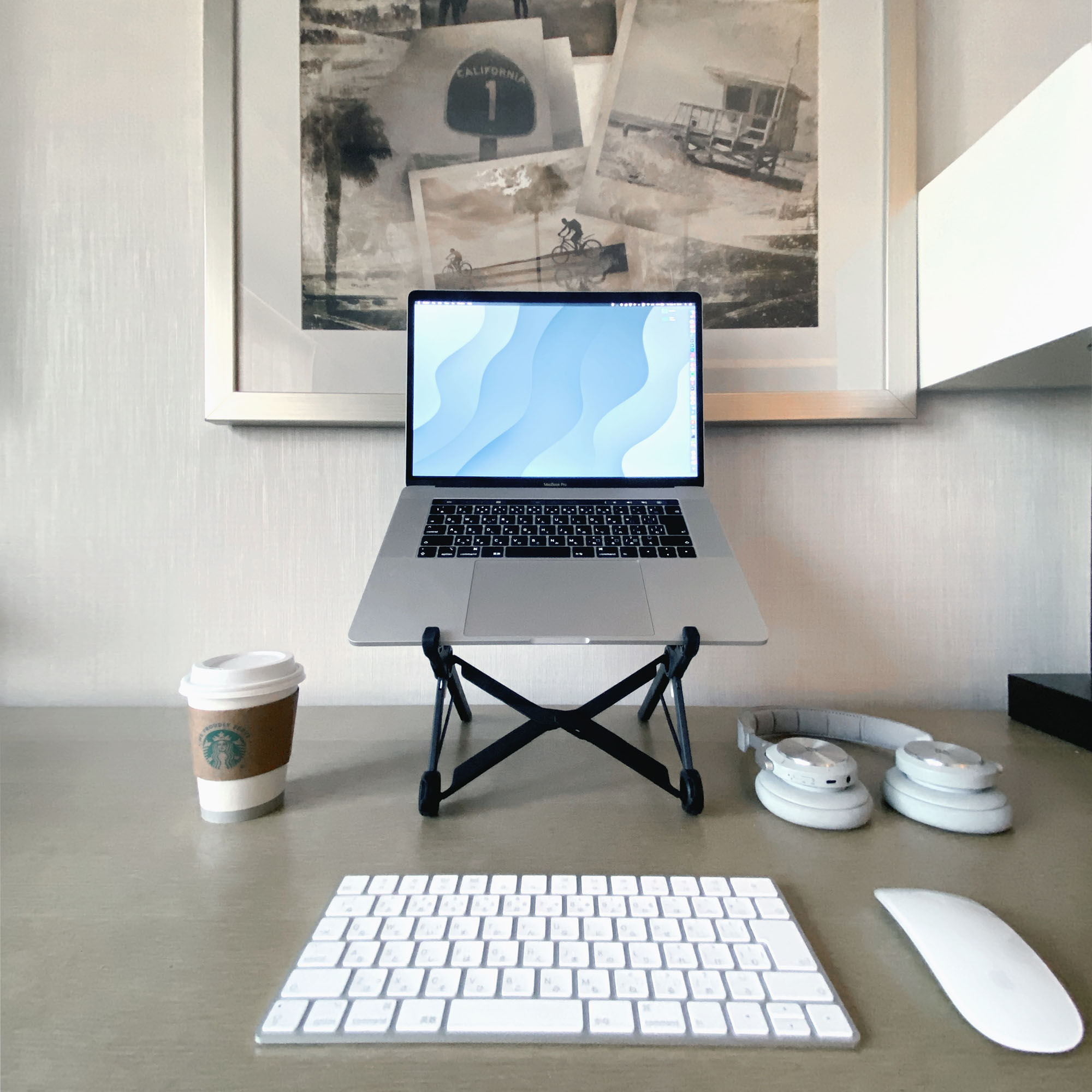 We were steadily making our way home when ANA announced the cancellation of all flights in and out of Tokyo on Saturday due to Typhoon Hagibis1 - just in time for us to get stuck in LA for at least 36 hours.
While we do love California dearly, after three full weeks of travel (and one more to go next week) we were pretty beat, so rather than trying to sneak out to Manhatten Beach or some other spot to catch some sun, we decided to just camp out in our hotel room and try to drill through our looming backlog of work.
Fortunately, this being a more urban-oriented work trip, we had most of our sweet setup with us:
Apple 15" Macbook Pro2
Apple Magic keyboard + Mouse
iPhone 11 Pro (taking the photo with that sweet ultra-wide camera3)
Evergoods Civic Panel Loader 24 (in grey, natch)
The hotel room certainly isn't anything to write home about, but at least we're getting some work done.
⤒ Back to top